4Front News, Engagement and Emotional Turbulence
Post-Easter Greetings to you from the 4Front Team. In this newsletter, we share with you
1. 4Front News Update
2. Pharmaconex New Online Masterclass Topic
3. IPU Conference 2017
4. Update from the Medical Coaching Learning Community
We have had a busy month at 4Front, with a focus on Communicating to Connect.
112 of you engaged in the 'STEP into Conflict' Free Video and Online Masterclass Series held in March. Thank you all for your valuable feedback. We will be sharing the results of our online survey before the end of April.
The 4-Month LEAD Engagement Mastermind Programme for Pharmacy Leaders live sessions began on 12th April with the Topic Theme of 'Communicate Effectively'. This practical and thought-provoking programme is a platform for pharmacy leaders to learn/deepen non-clinical skills, implement learnings, share professional excellence and record CPD. For example, our recent Implementation Mastermind Call revolved around 'Evaluating the Impact of Communicating Effectively on Pharmacy Practice'. This rich discussion centred on the perils of assumptions we (both pharmacists and patients) make during consultations and the crucial importance (and difficulties) in 'Seeking to Understand' the other person's perspective FIRST. We invite you to read these examples with 'beginner's mind' as you scroll through scenarios illustrating misunderstandings clarified by LEAD participant pharmacists, using the communication skills we practiced in just the first week of the programme include:
An Oral Antibiotic Liquid prescribed and dispensed for the treatment of a child's Ear Infection was dispensed with a 5ml dosage syringe. The parent initially assumed that this was to be administered into the infected EAR, until the misunderstanding was clarified by the pharmacist.

or
A patient who sprayed the dog with her salbutamol inhaler to treat her allergies to the dog hair (instead of inhaling the salbutamol herself)
A pharmacist who noticed a patient putting his medicine into his wife's bag. Upon enquiry the pharmacist discovered that the patient had misunderstood who the medicine was for.
A pharmacist who enquired if the patient really wanted a soluble antibiotic, only to discover that the patient did not know what the word soluble meant.
Rachel is mentoring Pharmacy Interns who are taking their Pre Registration Examinations in RCSI in May. This involves supporting the Interns to optimise their performance and demonstrate observable pharmacy consultation skills in standardised role-play scenarios. We wish them the very best of luck in their upcoming Registration Exams.


This coming Monday evening, 24th April, Pharmaconex is hosting its monthly live online CPD Masterclass, facilitated by Rachel Dungan from 4Front. Based on feedback from Pharmaconex's Pharmacists, the theme of this quarter is 'Managing Conflict in the Pharmacy Environment'. You can CLICK HERE to learn more and/or book your place on the masterclass.
If you are attending the IPU Pharmacy Conference in Croke Park, Dublin from Fri 05 to Sun 07 May, I look forward to meeting you there! It will be great to connect face to face in addition to our virtual reality meetings!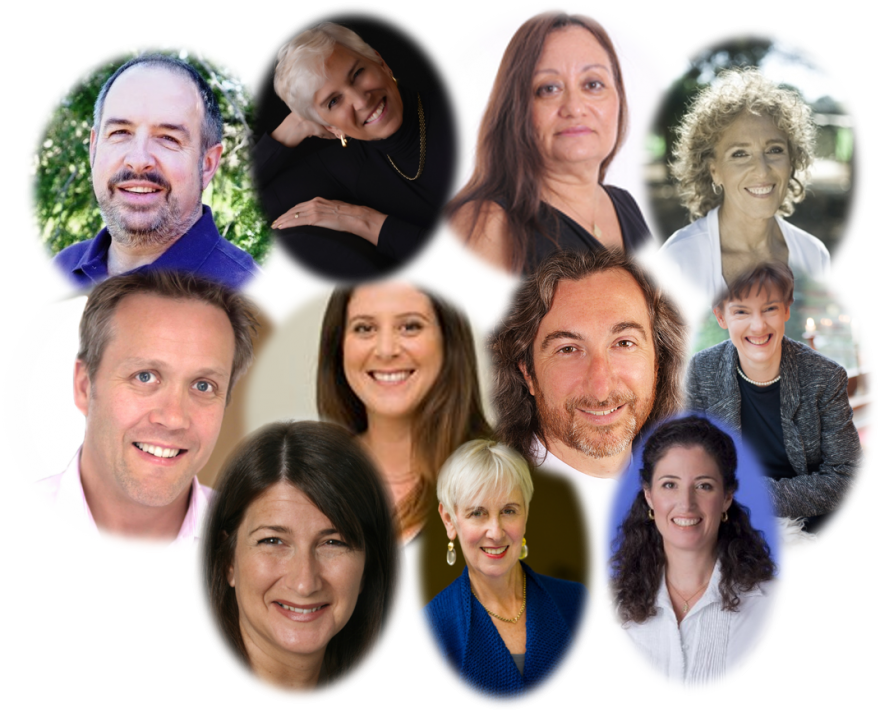 Do you know how to respond when a customer presents to you in an emotionally overwhelmed state?
Are you confident that you have the tools to support your customer to calm the emotional turbulence so they can engage in the conversation with you?
Have you received specific training in how best to respond in emotionally charged situations?
If you haven't, this month is a perfect month to join the Medical Coaching Learning Community, because Shiri ben Arzi PCC, co-founder of the Medical Coaching Institute will be addressing the topic of 'Coaching Clients through Emotional Turbulences.' To meet Shiri and learn about the topic this month CLICK HERE
**********************************************