You are invited to

Join Speaker Anne Munro Kua, Ph.D.

on

Friday 6th October 2017
0900-1100 Dublin/London Time
for a Bonus Masterclass of the

Medical Coaching Learning Community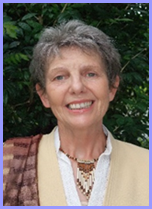 Our Featured Speaker: Anne Munro Kua Ph.D.

Clean Coaching for Life and Leadership

Topic: Laughing and Relaxing with Cancer -- A Group Coaching Approach

Prepare to attend this masterclass by clicking the link to download and read her ebook: "Laughing and Relaxing with Cancer" Bring your questions and comments to share -- all questions are welcome.

This special event is being hosted on a different day and time than our normal Masterclass. This bonus session is a way for prospective new members to attend and ask questions about the Medical Coaching Learning Community.
At the end of Anne's 90-minute online masterclass you will be able to:
Explore three ways of developing trust


Enable coachees to laugh and relax even when they are faced with a rollercoaster journey with cancer

Assist coachees to shift from problem to outcome thinking

Participate in a demonstration and elicit learnings
During the last 30 minutes of the session, we will share information about the MCLC Opportunity for 2018.
Since this Masterclass is a Bonus session and open to the General Public, everyone will need to register below to reserve a seat.
About Anne Munro Kua Ph.D.
Anne is an established facilitator and coach, who partners leaders and their teams in corporate, educational and community settings, to co-create meaningful outcomes in both their personal and professional lives. Anne's coaching approach is grounded in Clean Coaching, enabling clients to self-discover "what is" as a basis for insight and possibility whether as individuals or in groups. Complementary practices also emerge when needed from her experience in education, social science and energy psychology, amongst others.
Anne has pioneered the growth of a Clean Language community in SE Asia by hosting workshops facilitated by key Clean developers, Penny Tompkins, James Lawley and Caitlin Walker. Whether working with corporate CEOs, refugee children, or cancer survivors, Anne's passion is to integrate her skills to enable others to help themselves via proven practical processes. Anne works internationally from Malaysia, which has been her home since 1983.
Anne is the lead facilitator of the Kuala Lumpur-based consultancy, Anne Munro-Kua Transformations (AMKT) which she founded in 1995. She is a certified coach and facilitator (Endorsed by The Institute of Leadership & Management UK) with a background in education and a PhD in Sociology from Manchester University, UK. While Anne originates from the UK, Asia has been her home for more than 25 years where she is very much at home working with a diverse range of multicultural clients.
Whether you're a busy professional looking for more balance and wellbeing or an organisation wanting to build a culture known for its exceptional customer experiences, Anne will work with you to design an approach aligned to your needs and purpose. For example, Anne has designed what has become her company's signature PATH suite of programmes. PATH is based on the assumption that while Anne has considerable expertise in coaching and facilitation, her clients are the "expert" regarding their situation, challenges and goals. PATH provides a framework for enabling clients to achieve their goals through the use of "practical models of what actually works". Through close collaboration with each client, PATH is then customised to build the mindset and behavioural foundation that underpin significant results and success in specific client contexts.
Anne Munro-Kua Transformations
For Life-changing Skills at Work and Play
Tel: +603 90810571 HP: +6016 9127019
www.amktransformations.com
www.facebook.com/AnneMunroKuaTransformations
amktoffice@gmail.com