Welcome to "Transforming Impact"
Each month, we share insightful information about industry trends, resources for building a sustainable business, and opportunities to enrol in programmes and community groups to support your next STEPS towards your goals.
---
A Personal Note from Rachel: Who Is In Your Driver's Seat?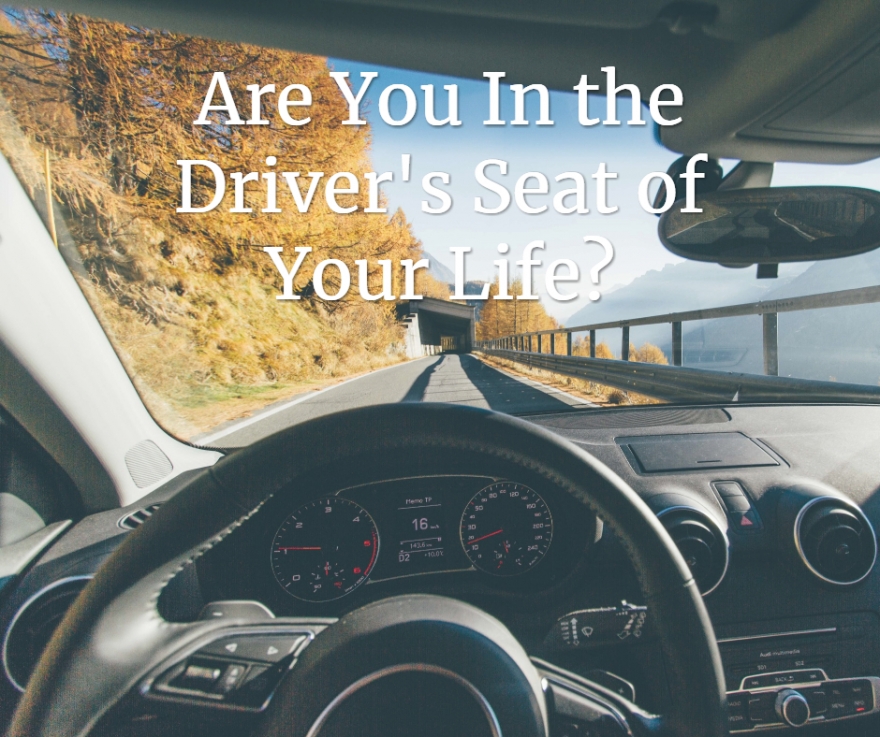 We were reminiscing about 'the driving test' in our house this week. I invite you into our heated debate (and the heat wasn't only emanating from the fire!) How would you respond to these questions?
What was your experience of 'the driving test?' Who was in the driving seat? Who's hand was on the wheel? Who was steering the car? Who's responsibility was it to ensure your safety, the safety of your passenger (the driving tester) and other road users? What skills did you need to drive? Do you like driving or do you prefer to be the passenger? Do you like to navigate? What do you need in order to navigate? What are some of the challenges related to driving and navigating at the same time? How can they be overcome? What drives you mad about other drivers? How should we all maintain your competence as drivers?
I invite you to share your anecdotes about how this debate unfolds in your house/workplace! Do email me!
I love metaphor, and so while everyone was highly animated in this conversation, I shifted the focus to metaphorical driving. If you were to answer the same questions about your professional career and/or your life, how would you answer? Who is in the driving seat?
For some journeys, we consciously decide to allow someone else to drive our vehicle (e.g. plane, bus, taxi). This is a great strategy if we are the navigator and/or the vehicle is transporting us towards our desired destination.
However, many of us unwittingly allow others to drive OUR CAR, or we get into vehicles whose destination is NOT where we want to be going. These actions are often unconscious. And worse, after we realise we are going in the wrong direction, we continue to sit passively in the passenger seat and do nothing to reclaim our responsibility for travelling in our 'right direction' .
As a coach, many, many of my clients are people who realise they are on the wrong bus, going in the wrong direction, but feel powerless or afraid to get off. They want to regain their position as the driver of their own car, but they haven't done it!
Taking that leap requires that you
are 100% clear about the current reality (the starting point),

gain clarity about the destination you WANT (the destination),

and WHY it is important that you reach this destination (the purpose),

research possible routes to get there (the itinerary),

navigate (the journey),

set milestones (sight-seeing points, walks, accommodation),

re

fuel the petrol tank and the driver at appropriate intervals (petrol stations),

anticipate possible obstacles along the way (roadblocks),

master the required skills to succeed (driving lessons),

practice and get feedback (driving lessons)

recognise when you arrive (know what the destination looks like, sounds like, feels like)
EVERYONE is more in their comfort zone in some parts of this journey and more in their discomfort zone in other parts. That is why we all need guidance to help us navigate our personal discomfort zones so we can reach a meaningful destination.
It is my absolute privilege to be the 'guide on the side' for my clients as they (re)claim their own vehicle, sit into the driver's seat, claim the steering wheel, set the destination, get going and have some fun on the journey!
---
This Month's Article:
Sparking Your Inner Motivation to Reach Your Goals and Change Your Life. What Motivates You?
In the film Cast Away Tom Hanks' character, Chuck Noland, is marooned on an isolated island. He manages to stay alive sleeping in a cave, and eating raw fish and coconuts. For three long years he deals with every possible emotion ranging the spectrum, multiple injuries, the blistering sun, and terrible storms. With rescue more unlikely with each passing day, why did Chuck Noland choose survival? He could have just given up. But Chuck persevered because of his desire to see his fiancé again. That's the drive that kept him alive.
While few of us will ever be faced with such extreme survival situations, we do have one thing in common - we're all motivated to do what it takes to get what we want, if we want it enough. Whether that's to buy your own business, be re-united with a loved one, get that job promotion, or win an award, we instinctively set our eyes on the goal and take the steps necessary to get there.
What is Motivation?
Motivation is that driving force that initiates and pushes us to take action in order to achieve something. Often times it feels instinctive, internally driven, like there is something inside of us pushing us to move forward. In his book, Drive, author Daniel Pink suggests three elements that drive us to do our best work:
Autonomy. This is the urge to be self-directed. We do the work because we're engaged, not because we're told to. Self directed people have buy-in to the bigger purpose (The WHY we spoke about last month)
Mastery. It's human nature to want to be better at doing things. This can include mastery in professional or business and/or mastery in a hobby such as playing the guitar for example. In hobby mastery, there is usually no financial reward. We do it for fun and the challenge and satisfaction of improving our skill and technique, to be our best. In work-life, competence and proficiency can be achieved through external sanctions if we don't meet external standards, but mastery requires WANTING to be at our best.
Purpose. Connecting to a cause bigger than ourselves fuels our deepest motivations. People want to believe in what they do and who they're doing it for. This is why it is SO important to connect (and regularly re-connect) to your WHY.
On the island, Chuck was self-directed, he needed to master skills to survive, and his purpose was to see his fiancé again.
What's your reason and desire for keeping on track with your goals?
What concrete steps are you willing to take right now to improve your autonomy, mastery and/or purpose?
---
Rachel Shares These Resources
'Drive - The Surprising Truth about what Motivates Us' by Daniel Pink
Daniel Pink TED Talk The Puzzle of Motivation (18 minutes)
---
Upcoming Events + Save the Date
IPU Pharmacy Conference 2018 | 27 – 29 APRIL 2018, CLAYTON WHITES HOTEL, WEXFORD |
Celebrating its 8th year, the IPU National Pharmacy Conference is the largest pharmacy educational and networking event in Ireland and plays a vital role in supporting pharmacists with CPD, covering a range of clinical and business topics. This year's programme is the best to date, with top-class international speakers.
Rachel's topic on Sunday 29th April is 'DISCover Four Behavioural Styles to Deal with Difficult Customers.'
In this presentation, Rachel explores four powerful behavioural styles which, when applied, transform how you deal with difficult customers, resulting in optimal outcomes for all involved. At the end of this presentation, you will be able to apply a four-quadrant model to observe your own and your customer's behavioural style preferences, recognise typical responses of the four styles to conflict, discuss how to build rapport, trust and connection with even your most difficult customer, and explore style-specific STEPS to deal with specific scenarios at the pharmacy counter.
Click here to learn more: https://pharmacyconference.ie/programme/
Be sure to email Rachel if you are going, so we can connect at the event! I'd like to create a session that is directly relevant to you, please let me know the following:
What kind of conversations do you dread?

What makes them difficult?
---
Programme Promotions
Medical Coaching Learning Community | New Membership Opportunity starting in February
The Medical Coaching Learning Community (MCLC) is a dynamic platform for professional excellence providing cutting-edge content in order to support anyone working with clients (patients and caregivers) who are dealing with a medical crisis or living with a chronic illness.
By joining the Medical Coaching Learning Community, you will attend 12-monthly 90-minute, LIVE, online masterclasses with experts and thought leaders that will enhance, broaden and provoke what you already know and introduce you to their work, frameworks and methodologies. To learn more, click here.
DiSC Behavioural Profiles
The DiSC profile is a non-judgemental tool used for discussion of people's behavioural differences. When you decide to participate in a DiSC Behavioural Style Profile for yourself (and your team), you'll be asked to complete a series of questions that produce a detailed report about your behavioural style preferences. To learn more, click here.
Next STEPS Strategy Session
---
Connect with Rachel
4Front Founder, Rachel Dungan is a Pharmacist, Trainer and Professional Medical Coach. She has 20 years experience in hospital and community pharmacy. Her passion is empowering pharmacy leaders and their teams to be and do their best. You may recognise Rachel as an IPU Academy Tutor, IIOP Peer Support Pharmacist or Webinar Facilitator.