Welcome to "Transforming Impact"
Each month, we share insights about industry trends, resources for building a sustainable business, and opportunities to enrol in programmes and community groups to support your next STEPS towards your goals.
---
A Sunday Reflection from Rachel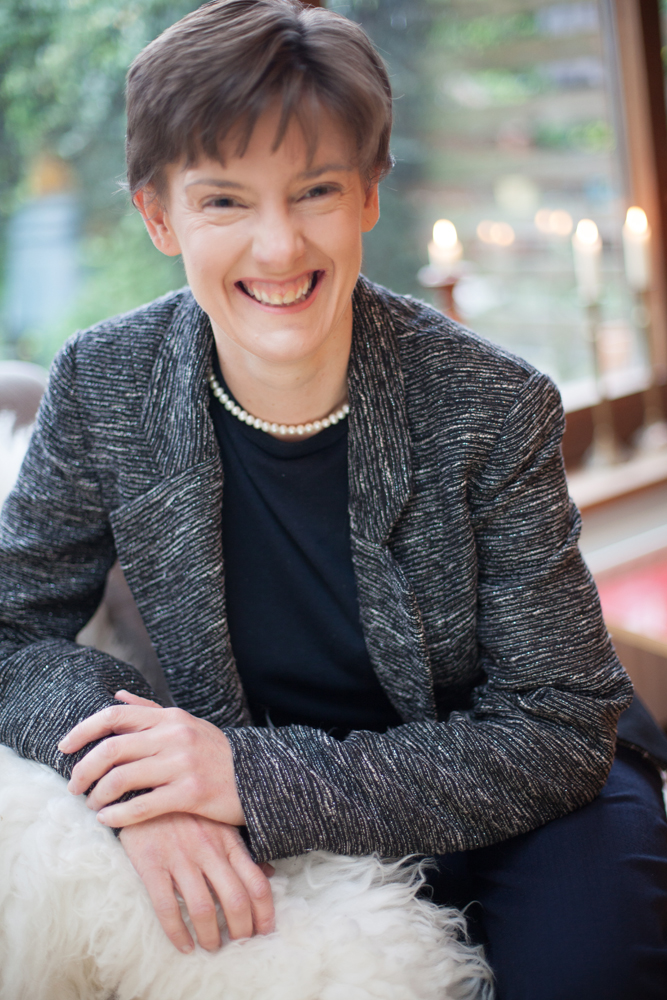 Over the past couple of weeks, I have been facilitating workshops with Pharmacists with the theme 'How and Why Prioritising Your Needs - reduces your stress, improves your performance and increases your energy'. There truly is a compelling case for putting your 'Self Care at the Heart of HealthCare.' But it begs the question - if growth, learning and self-care have such compelling benefits for our health and well-being and the health and well-being of those for whom we care - what makes it so darn hard to do consistently? I'd love to hear your thoughts and experiences about your own self-care and what makes it difficult for you to practice consistently.

In this newsletter, you will find a treasure trove of resources focused on the MOST important person in your pharmacy practice - YOU. From short 1-5min resources such as our video and more in-depth resources such as interviews, CPD online programme and online educational communities, you will find something to help you to raise the bar of your own self-care and how you support others as they embrace their health and well-being.
Here is an extract from the 'Self-Care for Pharmacists' Programme available in our to our Pharmacist Self Care Resource Centre to start the conversation.
"The pharmacists' code of conduct honours the health, welfare, care and safety of patients as
If you google "self-care for pharmacists", it is interesting that the search produces results
relating to how pharmacists can help OTHER people (namely patients) with self-care. There
are no results on the first page of google which relate to self-care for pharmacists as health
As a pharmacist, serving others can become so pre-occupying that it can occur at the expense
of your own well-being and eventually at the expense of those you are committed to serving.
You may think of self-care as "selfish" or something that you do AFTER you have taken care of
your other "duties", "responsibilities" and "obligations".
What if you were to think of self-care in a different way? What if you were to make sure to look
after your own needs first before attempting to help someone else look after theirs?
The concept of self-care first (especially for healthcare professionals) is not new.
Going back 2000 years, the well-known proverb "Physician, heal thyself"
originates in Luke 4:23. The message is that you should take care of your own defects and not just
correct the faults of others.
Wind forward 2000 years. According to Leigh Carter in her book "Self-Care for Clinicians in
Training" published in 2014, she says that to truly understand and help your customers and
patients, you must first come to know, understand and care for yourself.
The airline industry has already adopted the philosophy of self-care first as a primary responsibility
when caring for the safety of others. Consider the instruction that flight attendants
provide each time you fly on an airplane:
"in case of an emergency, you are to place your own
oxygen mask on first, before helping those next to you".
While this may sound like a challenging and selfish instruction,
it is rooted in the notion that you cannot help those around you if
you have not made sure to take care of yourself.
As a pharmacist, whose career is dedicated to helping others, whether in community or hospital
practice, in research, in education...... to continue reading Click here to request access where you can download and enjoy tools and resources to enhance your well being as a Pharmacist.
---
This Month's (90 second) Video: Self Care for Pharmacists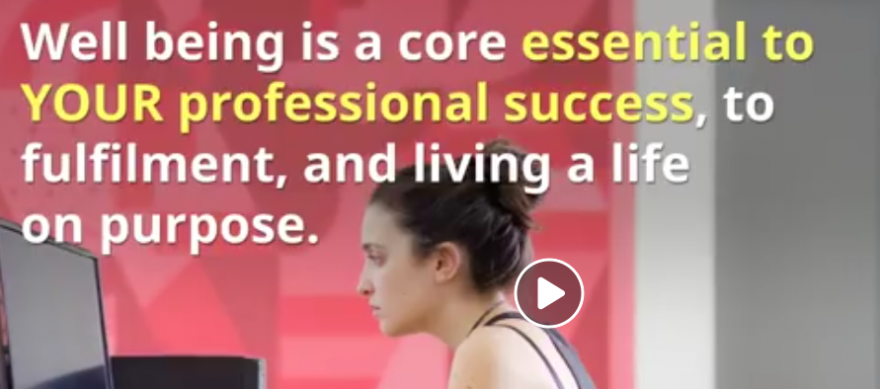 Click here to watch this short video about the importance of self care for pharmacists.
Click here to request access to our Pharmacist Self Care Resource Centre where you can download and enjoy tools and information to enhance your well being as a Pharmacist.
---
Rachel Shares This Resource
CLICK HERE to access interviews and free Continuing Education resources from the International Coach Federation (ICF). Myself and Dr Michael Arloski are co-leads of the international Health and Wellness Coaching Community of Practice. For any pharmacists, coaches or healthcare professionals curious about using the 'Coach Approach' to support patients to be proactive about managing their own health and wellbeing, this community is a wonderful resource.
Upcoming Pharmacist Events
CLICK HERE to register for 4Front's upcoming 3-Part Online Masterclass Series 'Use 4Front's P.R.O. Framework to Perform at your Best During Pharmacy Consultations.' Because it is sponsored by Pharmaconex, the entire series is free for pharmacy registrants.

Part 1 - Tues 17 July 1930-2130

Part 2 - Tues 24 July 1930-2130

Part 3 - Tues 04 Sep 1930-2130
This will particularly appeal to you if you have ever
Worried

about how your performance may be judged by others
Dreaded the very thought of a difficult conversation with a healthcare professional, staff member or patient
Wished that you had effective

strategies

to help you appear confident, especially when you feel 'put on the spot'
It will be even more relevant for you if you are:
Called for IIOP Practice Review

Returning to work as a patient-facing pharmacist after a leave of absence

Preparing for OSCE-style assessments

Shifting from being primarily dispensary based to being primarily focused on pharmacy-consultations

Looking for additional ways to demonstrate your value in your pharmacy-consultations
Through 4Front's P.R.O 3-Part Masterclass Series, you will learn the mindset, consultation skillset and strategies to
Part 1 - Prepare for consultation success
Part 2 - Respond to your patient needs within a limited time-frame
Part 3 - Overcome barriers to engaging with even your most difficult customers
so that you
Optimise your ability to

perform at your best

Confidently

showcase

your professional expertise
Empower your patients to be proactive about managing their own health and wellbeing and
Feel

fulfilled

because you can see that what you do makes a difference
CLICK HERE to register and remember pharmacists - you can record your learning as CPD in your ePortfolio.
---
Upcoming Coach Events
Medical Coaching Learning Community
27 June with Dani Garmise
Topic: Disability and Sexuality | Pride and Prejudice

At the end of this session you will be able to:
Openly discuss sexuality with your coaching clients

Describe common hang-ups related to body image and acceptance

Identify your inhibitions and fears, which could affect your ability to 'hold a safe space' for a client to explore their sexual needs

Explore unique aspects of disability and sexuality

Recognise common barriers and enablers of client/professional communication in relation to sexual health
The Medical Coaching Learning Community (MCLC) is a dynamic platform for professional excellence providing cutting-edge content in order to support anyone working with clients (patients and caregivers) who are dealing with a medical crisis or living with a chronic illness.
By Joining the Medical Coaching Learning Community, you will attend 12-monthly 90-minute, LIVE, online masterclasses with experts and thought leaders that will enhance, broaden and provoke what you already know and introduce you to their work, frameworks and methodologies. To learn more, click here.
---
Want to Transform your Impact Through Coaching and Training?
DiSC Behavioural Profiles
One of the first steps in raising your awareness of who you are, how you show up in the world, how this behaviour of yours is perceived by others and how they respond to it, is to take a behavioural style profile. This awareness is TRANSFORMATIONAL. To learn more, click here.
---
Next STEPS Strategy Session
Are you considering hiring a coach to support you on your personal, professional and/or business development journey? Not sure if this is the right step for you? Stop wondering! Find out! Click here to schedule a 40-minute, complimentary, "Next Steps" Strategy Session with Rachel.
---
Connect with Rachel
4Front Founder, Rachel Dungan is a Pharmacist, Trainer and Professional Medical Coach. She has 20 years experience in hospital and community pharmacy. Her passion is empowering pharmacy leaders and their teams to be and do their best. You may recognise Rachel as an IPU Academy Tutor, IIOP Peer Support Pharmacist or Webinar Facilitator. Contact Rachel at 086 602 5584 Email: rachel@racheldungan.com