Welcome to "Transforming Impact"
Each month, we share insights about industry trends, resources for building a sustainable business, and opportunities to enrol in programmes and community groups to support your next STEPS towards your goals.
---
Stress, Health, Wellness and Pharmacists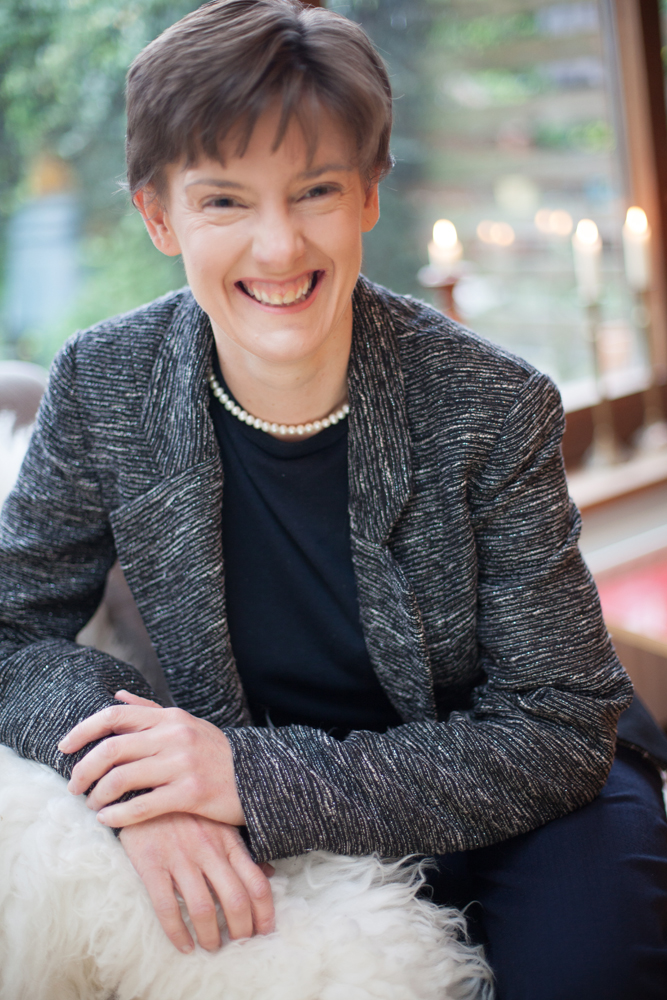 Wow! Isn't it phenomenal how we've been blasted into a blustery autumn with howling winds, Atlantic gales and squally showers after a long, blissful summer (as long as you're not a farmer or related/married to one!) that will be remembered for years to come? And a blustery autumn means that pharmacy 'flu' season is well and truly upon us now. As the famous line goes, "though the weather outside is frightful", pharmacies all around Ireland are once again preparing to show their wares with the provision of 'flu' vaccination services.
While the anticipation of rich reward abounds, so too does the anticipation of added stress and worry at being able to sufficiently manage demand while keeping a hectic business ticking over. In two recent Pharmabuddy polls, 75% of pharmacists responding they are experiencing "high to very high stress" levels and 78% of respondents identified "more support staff" as a strategy to deal with their stress levels.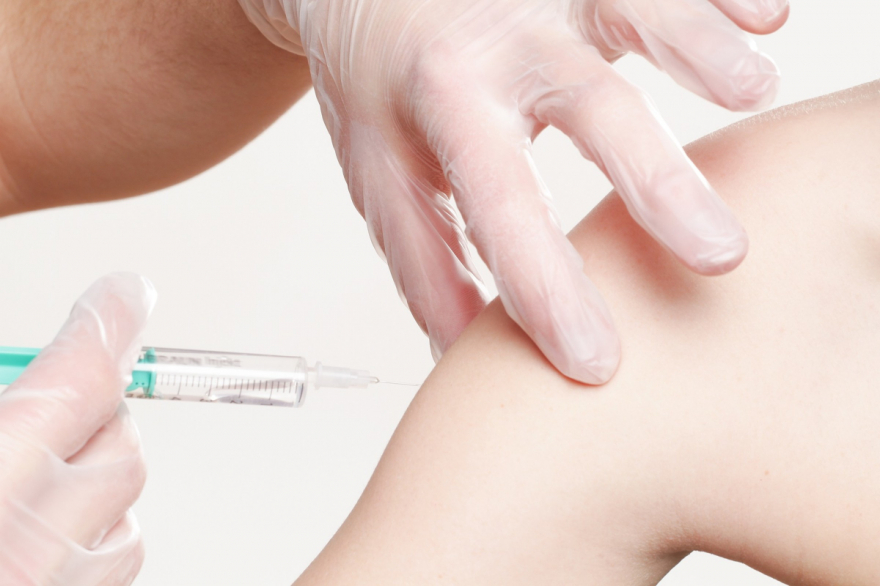 So, with all the autumn bluster, talk of stress levels and the desire for greater support staff to tackle this stress, 4Front's Winter Wellness Programme came about. The programme is designed for busy pharmacy teams like yours, who want to provide the best service and advice to the communities you serve, without compromising or adding to an already hectic workload.
What makes 4Front's Winter Wellness Programme ideal for you and your pharmacy team? If you are already set up to deliver the flu vaccination service, 4Front's Winter Wellness Programme will provide your whole team with the online training supported by live implementation via onsite 'flu' vaccination days, to leverage and sustain your pharmacy business this winter.
The Programme is being co-ordinated by Karen Ahern MPSI who has many years experience in community pharmacy in both Ireland and the UK. CLICK HERE to read the FAQ's Karen has prepared, to give you the big picture on what to expect when you participate in 4Front's Winter Wellness Programme
---
25th Sept is World Pharmacist Day
Your medicines experts is the theme of this year's World Pharmacists Day.

"This year, we focus on the extensive expertise that pharmacists have and put to use every day to ensure better patient health. This expertise is applied through science and research, through educating the next generation, and through transforming patient needs into services," said FIP President Dr Carmen Peña.
"The theme of World Pharmacists Day emphasises that pharmacists are a trusted source of knowledge and advice, not only for patients but for other healthcare professionals. For every patient who consults with a pharmacist, pharmacists ensure that the right medicine is provided at the right dose and in the most suitable formulation. We work with other healthcare professionals to ensure that every individual receives optimal treatment. Moreover, as one of the most accessible health care professionals globally, we use our learning to protect health and prevent illness," Dr Peña added.
4Front's Winter Wellness Programme is designed to promote our role in protecting health and preventing illness, with your pharmacy team and the communities you serve. CLICK HERE to find out more
---
Sneak Preview of Consultation Skills Programme Being Developed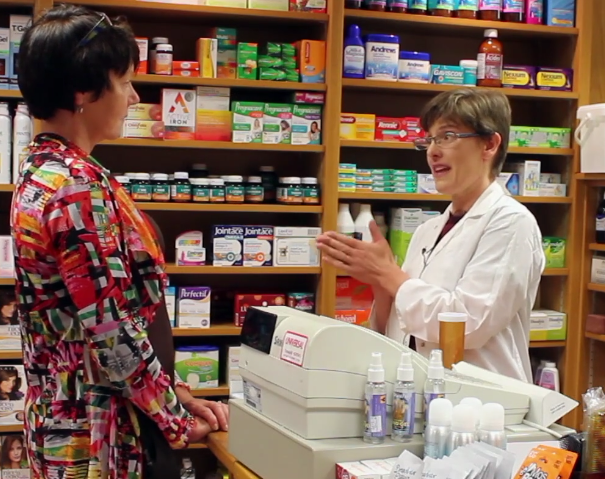 CLICK HERE to watch a 6 minute pharmacy OTC consultation, where the pharmacist responds to cold and flu symptoms, identifies potential paracetamol duplication, safety nets with the patient and recommends flu vaccination.
Why are pharmacy consultation skills so important? In 2018 Which? Magazine released results of its latest mystery shopper exercise across 78 independent, multiple and supermarket pharmacies in the UK. It rated a third of the pharmacies it visited as "poor", for selling large amounts of paracetamol without asking any questions or giving warnings. In a second scenario, the mystery shopper requested to buy two products containing ibuprofen. These shouldn't be taken together due to a risk of ibuprofen overdose. In over half of the consultations, crucial questions such as 'Are you taking any other medication?' and 'Have you ever taken these medications before? were NOT asked. In a third of visits, mystery shoppers were NOT warned about the risks of taking the two medicines together.
How do you and your pharmacy team measure up?
4Front Pharmacy Solutions uses 4Front's STEPS Consultation Process in its consultation skills training as part of its Winter Wellness Programme. 4Front also offers onsite consultation skills training for pharmacists and their teams. To find out how 4Front's services could benefit you, your pharmacy team and your customers this autumn, Click here to schedule a 40-minute, complimentary, "Next Steps" Strategy Session with Rachel or text Rachel Dungan MPSI at 086 6025584 or Karen Ahern MPSI at 087 4666039 to arrange a call.
---
Pharmacy Owners
Online Induction Training for Newly Hired Community Pharmacy Staff - starting next week

4Front has partnered with Progressive College to create this programme to provide your newly hired staff with outsourced, online induction training, all within the convenience of your pharmacy. It saves resources and time by targeting training to ensure your newly hired pharmacy assistants understand their scope of practice and the customers they serve, resulting in increased patient safety, sales, health advice and customer service.
CLICK HERE to find out more.
---
Health and Wellness Coaching Community of Practice
Save the Date -- Fri 30th Nov with Drs James and Janice Prochaska
Changing unhealthy behaviours is easier said than d,one. Finding the answers to help people do just that has been the life's work of Drs James and Janice Prochaska. So, if you have ANY interest in either changing any of your own unhealthy behaviours or supporting your patients to change behaviours such as
not moving enough,

unhealthy eating habits,

smoking,

drinking alcohol to excess,

being an adrenaline junkie or

putting everyone else's needs first to the extent that you burn-out
you will want to attend this session of the International Coach Federation (ICF) Health and Wellness Community of Practice. I am honoured to co-lead this Community of Practice and our next live webinar session is on 30th November 2018 at 5pm.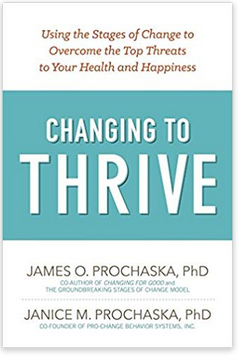 The title is 'Changing to Thrive through the Stages of Change'. The Drs Prochaskas will discuss the six stages of change and the behaviours that pose the highest risk to our health and well-being. Drs. Prochaska will dive into the barriers in patients at each stage of change. Attendees will be able to examine the principles and best practice processes to support customers and patients to progress through the stages of change. This is a unique opportunity for pharmacists to learn directly from two of the pioneers in the field of brief interventions (such as at the pharmacy counter). CLICK HERE to register.
As this will be a Question and Answer Session, a great way to optimise your value from attending is to read their most recent book Changing to Thrive before-hand. CLICK HERE for the link.
---
Pharmacy Consultations - Dealing with Difficult Customers
DiSC 'Sales and Customer Service' Behavioural Profile
You are a leader and role-model for your pharmacy team. In every customer interaction you are always selling something - selling value-added products, selling patient-centred services, selling health promotion advice and selling your medicine expertise. This is a hugely influential and privileged position. The question is.... 'How are you using your position of influence?' 'What impact are you having on your customers?' The

Everything DiSC 'Sales and Customer Service' behavioural style profile is a precise, validated tool to

benchmark your current consultation and influencing behaviours and understand how they impact your effectiveness as a pharmacy professional. This DiSC Profile will help you to
Understand Your DiSC® Sales/Influencing Style Preferences
so that the messages you send are more likely to be heard, understood and valued by customers. Communicating with your customers in their preferred style makes it more likely they will take action on your recommendations, resulting in enhanced reputation and patient safety.
Understanding and leveraging your position of influence is one of the MOST valuable investments you can make in your professional development, business and career.
If you have ever been frustrated by customers who don't do what you have advised them to do, for the good of THEIR health, CLICK HERE TO LEARN how you can change this dynamic, increase your effectiveness and master the skill of influence.
---
Next STEPS Strategy Session
Are you considering hiring a coach to support you on your personal, professional and/or business development journey? Not sure if this is the right step for you? Stop wondering! Find out! Click here to schedule a 40-minute, complimentary, "Next Steps" Strategy Session with Rachel.
---
Connect with Rachel
4Front Founder, Rachel Dungan is a Pharmacist, Trainer and Professional Medical Coach. She has 20 years experience in hospital and community pharmacy. Her passion is empowering pharmacy leaders and their teams to be and do their best. You may recognise Rachel as an IPU Academy Tutor, IIOP Peer Support Pharmacist or Webinar Facilitator. Contact Rachel at 086 602 5584 Email: rachel@racheldungan.com