Rachel's Personal Note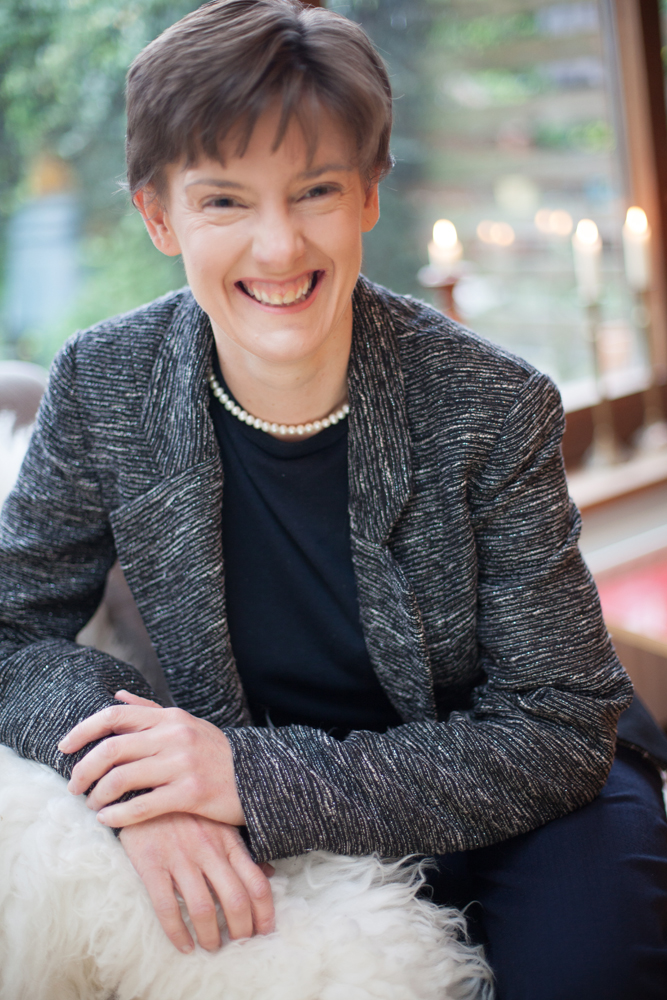 For us as pharmacists, with World Pharmacist Day on 25th September, the sense of
'out with the old, in with the new' is always present in September, but never more so than this September.
We are truly living through exciting times, filled with opportunity to evolve and grow to respond to the ever changing needs of our patients and the communities we serve.
Our services are indispensable in these times of change, as we deliver the theme this year's World Pharmacist Day 'safe and effective medicines for all.'
What makes you most proud to be a pharmacist?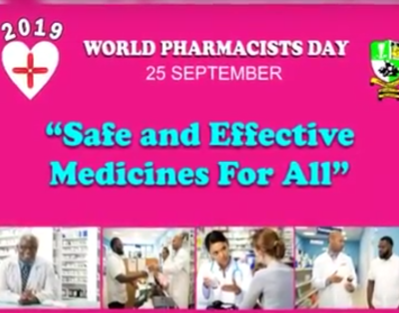 Leading our patients, customers, communities, profession and businesses through this change demands each of us to take care of ourselves, so that we can lead with vision, competence, optimism, courage, compassion, integrity, accountability and professionalism. Effective communication, collaborating with others and being a life-long learner are key components.
So what is changing?
The Pharmaceutical Society of Ireland is launching our updated Code of Conduct for Pharmacists, which outlines seven principles to enable us to lead through change: Put the Patient First, Act Professionally, Communicate Effectively, Work with Others, Show Leadership, Maintain Competence, Be Open and Honest.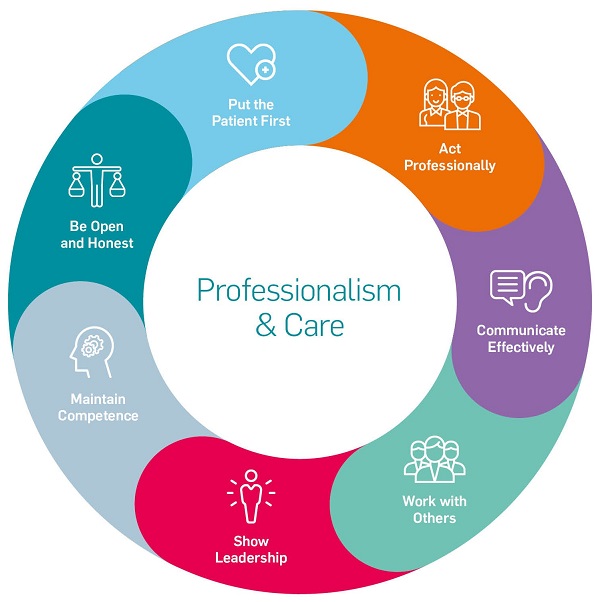 In conversation with pharmacy colleagues over the past few months, I have been struck by the stress, fear, overwhelm, frustration, even defeatism with the status quo among some. It is as if we are victims of an external world, over which we have no impact.
You are powerful
In reality, we are powerful beyond measure. Among healthcare professionals, we have unrivalled trust and access to our customers. We have unique skills and expertise that is highly valued. We have nothing to fear. All we need is support to unlock this potential and fulfil our purpose.
Pioneering Partnerships
At 4Front Pharmacy, we are honoured to work with pioneering, visionary community pharmacists who have taken a leap of faith and embraced everything within their power to change and, in doing so, have created a reality in which they are proud to say 'I am a community pharmacist.'
Leading-edge, online platform
Since January 2019, when we launched version 1.0 of our leading-edge online training platform for pharmacies, www.4frontpharmacy.ie, designed by pharmacists for community pharmacies, to increase sales, patient safety, staff engagement and the quality of pharmacy / patient interactions, we have been gathering data to create an evidence base that demonstrates our vision in action.
For 4Front and our pioneering community pharmacy clients, it takes vision, competence, optimism, courage, compassion, integrity, accountability, professionalism, effective communication, collaborating with others and willingness to make mistakes and learn from them to create something new and different.
Our Results
Our results to date have been very encouraging. Some highlights?
Increase Sales: OTC sales increases of 16-18% for quarter 1 and quarter 2 of 2019
Patient Safety: 201% increase in clinical intervention rate over 6 months
Staff Engagement: 68-93% engagement (100% engagement defined as ALL pharmacy staff have completed ALL 26 modules assigned in the first 26 weeks of 2019)

Quality of

Pharmacy / Patient Interactions

: 85% improvement over 6 months in the quality of pharmacy interactions (using standardised binary behavioural observation tools conducted by the same observer at T0 and T+6 months)
What would results like these mean to you and your pharmacy?
Announcement
Thanks to our customer feedback, we are thrilled to announce that version 2.0 of www.4frontpharmacy.ie is in the pipeline.Would you be interested in joining a webinar to find out more? If so, please CLICK HERE 'I'm Interested.'
At 4Front Pharmacy, we continually seek ways to create and deliver solutions to your most pressing challenges. You can find out more about some of the solutions we offer in the rest of this newsletter.
Rachel
PS What are your most pressing challenges? Email rachel@racheldungan.com and let me know!
---
On-Site Pharmacy Assessment System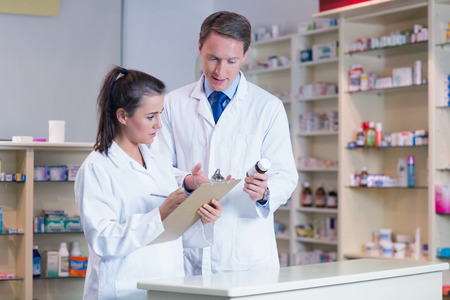 If you have been putting off your Pharmacy Assessment System Review, don't worry. You are not alone, and 4Front Pharmacy can help. You can have this compliance task move from your 'TO DO' to your 'DONE' list in just one day!Because we assist many pharmacies in this situation, we have prepared a done-WITH-you Onsite Pharmacy Assessment System Peer Review with one of 4Front's Pharmacists.
The purpose of this review is to help you to benchmark the current pharmacy supervision, management, documentation, premises, products, services and consultations to ensure that patient safety and quality of care are at the heart of the services provided in the pharmacies for which you have responsibility and to identify and minimise any potential risks your pharmacies could be facing. Learn more
---
The CPD 'Just Get it Done' Session and Library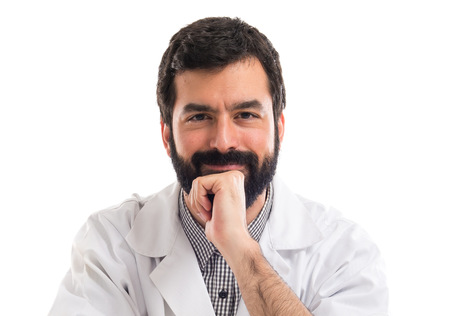 If you want additional one-to-one support to prepare for your ePortfolio Review, I have prepared a ready-to-go solution where in just ONE sitting, you will leave prepared for ePortfolio Review.
This package includes a confidential, online one-to-one implementation session over Zoom/Skype where we:
share screens

answer questions

review your CPD cycles together against the criteria and

make sure your cycles are relevant and valuable to you AND meet the IIOP ePortfolio review criteria
In addition to a confidential, one-to-one implementation session, focused 100% on your unique CPD, this package also includes access to CPD recordings on three relevant topics. Learn more
---
4Front Pharmacy Online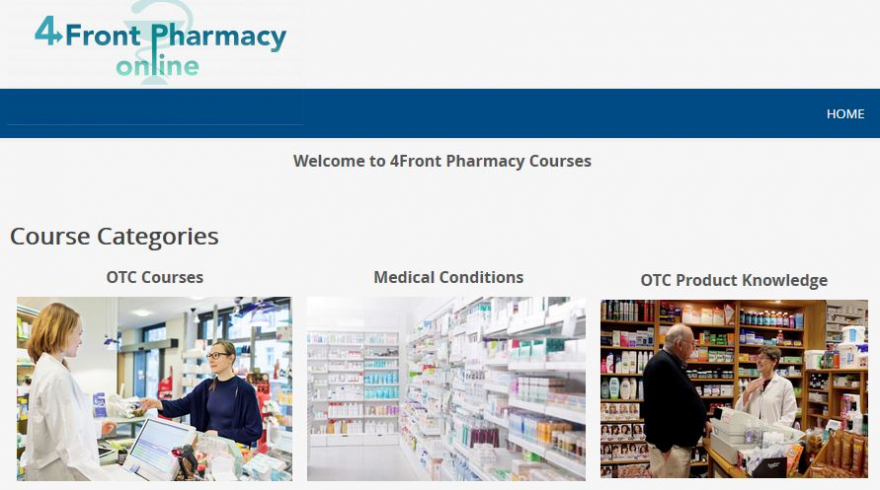 Have you ever wished that ALL of your pharmacy team were trained to deliver CONSISTENTLY excellent service, from the pharmacist to the weekend part-time staff? If only you could access high quality, validated, pharmacy-specific training? And what if you could also track each person's engagement with training? All at the click of a button?
What if I told you that is now possible? 4Front Pharmacy is delighted to present its online pharmacy training solution - designed by pharmacists, for pharmacy teams. To give you a flavour of 4Front Pharmacy Online Training, you can register to view sample courses as a GUEST at www.4frontpharmacy.ie If you are interested in exploring how 4Front Pharmacy Online Training could help you and your team save time, build customer loyalty, engage your team and reduce your risk of regulatory compliance issues contact myself or karen@4frontpharmacy.ie
---
Upcoming Events
---
How to Perform at Your Best During Pharmacy Consultations: a 3-Part Masterclass Series
1, 8, 14 October - sponsored by Pharmaconex

Only €20 to attend the full series and earn a Certificate of Completion with Evaluation Submission
---
Recording of "Preparing for ePortfolio Review" Masterclass sponsored by Pharmaconex

Due to popular demand, we are re-opening availability for this recorded Masterclass until 25 October.
Make your €10 purchase and gain access to the recording library and downloads here.
---
Next Steps Strategy Session
A 'Next Steps' Strategy Session can help you discover how to tap into you and your team's motivation and peak performance. Click here to schedule a complimentary, 40-minute session with Rachel.
---
Connect with Rachel
4Front Pharmacy Founder, Rachel Dungan is a Pharmacist, Trainer and Professional Coach. She has over 20 years experience in hospital and community pharmacy. Her passion is empowering pharmacy leaders and their teams to be and do their best. She is ICF Ireland Executive and Leadership Coach of the Year 2019.
Contact Rachel at 086 602 5584 Email: rachel@racheldungan.com
---
More Ways 4Front Can Help Advance Your Pharmacy Business

Enrol in a business-altering Monthly Mastermind for Pharmacy Owners, Superintendent Pharmacists and Supervising Pharmacists. My elite mastermind group is designed to produce expanded capabilities for each participant and gain a rival advantage in today's competitive pharmacy marketplace.
Mentorship Programme. Work with me and my team privately. If you'd like to work directly with me to increase sales, improve the quality of OTC pharmacy consultations and create a thriving workplace culture through my 12-month pharmacy owner mentorship programme, just reply to this message... and tell me a little about your pharmacy business and what you'd want to achieve, and I'll get you all the details.
Contact Rachel at 086 602 5584 Email: rachel@racheldungan.com
---